When you watch a professional speaker on stage or on video, you likely see a smooth and polished performance. Regardless of their age, origin, or topic, most speakers strive to project a calm and collected presence for their audience. However, behind every successful speaking business is a well-oiled machine. This machine is made up of the speaker's team and technology. Combined, these business components center around one communal goal: finding future speaking engagements.
Since SpeakerFlow's blog kicked off in June 2019, we've danced around this topic and focused instead on the technology and tools to help speakers manage the backend of their business with more efficiency and less stress. Now, after covering some of the building blocks to running a speaking business, we're finally going to focus on the rewards. In this guide, we'll break down four primary areas in which to find speaking engagements. We'll also cover specific sources for leads in those areas as well as a few tools to help you find leads in the first place. We are a company of tech-lovers after all, so we had to mention at least one. 🙂
So, without further ado, let's jump into the "how" and "where" of finding speaking engagements. Please note that, depending on your focus industry and message, there are going to be lead sources left out of this guide. Ultimately, think of this list as a starting point as you develop your own unique approaches to finding speaking opportunities.
Educational Speaking Engagements
First up, let's take a look at speaking for students and faculty. In recent years, the number of speaking engagements in educational settings has been steadily on the rise. This includes speeches for elementary, middle and high school teachers and students. It also includes presentations for college and university groups, such as student organizations, college courses, or alumni associations. Because of the number of people included in this umbrella of opportunity, the potential for referral business can be huge.
Additionally, though the monetary payout of single educational speaking engagements may be small, each gig also presents you with an opportunity to have a lasting positive impact on the lives of students. In fact, according to a 2019 report from two UK educational charities, "The vast majority of young people are positive about the benefits from talks. Across nine different aspects we asked about, a range from 77% to 91% of young people said the talks had helped, spanning attitudes and motivation, careers understanding and self-belief". This means not only that students are open to guest speakers' topics of discussion, right from the start. It also means there are countless educators already looking for a speaker like you to benefit their students!
Elementary School Gigs
Of these students, the youngest are those in elementary schools. For most professional speakers, speaking engagements for these schools isn't a huge area of interest for a few reasons. First, elementary school students generally learn and process information differently than young adult or adult learners. This isn't new or surprising. I mean, it's no secret that you wouldn't teach a 5-year-old and a 35-year-old using the same techniques. Because of this, however, many speakers' messages or teaching methods aren't relatable or appropriate for small children.
The second reason many speakers aren't interested in elementary speaking engagements is the total payout. Again, it's not surprising that, for many schools, there isn't a lot of money devoted to guest speakers. That means more competition, when money is allocated for a guest speaker and more speaking engagements required to total the income you would normally receive from a corporate or association gig.
However, despite these setbacks, the potential for student learning and educator support in these situations is huge. For one thing, with the onset of the COVID-19 pandemic, teachers and students are facing an entirely different way of teaching and learning, creating a huge opportunity for virtual guest speakers as experts not only in education but also in navigating change, virtual learning, and overcoming challenges. Colorado Springs, for example, details on their district website their need for guest speakers, as they tackle policy changes. Nationally – and even globally – look for similar pages and opportunities for you to offer your services virtually. Best case scenario, you book another gig and get paid to share what you're passionate about. Worst case scenario, you don't make any money, but you still have a chance to motivate and encourage students and teachers already searching for support right now. It's a win, win!
Middle & High School Gigs
Similarly, in middle and high schools, although the budget for guest speakers can be small, there are countless benefits to looking for speaking engagements there. Of the "pros," one of the most important to keep in mind is how you can impact middle and high school students' career choices. For many 12-14 year olds, especially, middle school is when they are first pushed towards (a) forming future plans in education or the workforce and (b) deciding what they want to do for a career. As a speaker, this allows you to not only steer them towards industries that need them the most. It also allows you to motivate them during a time of their life that's incredibly stressful, both from an educational and social standpoint.
A great example of a speaker that ticks all of these boxes is Justin Shaifer. Generally, Shaifer speaks to students, educators, and corporate executives about diversity in STEM fields (science, technology, engineering, and math). He also helps NYC educational institutions develop curriculums that promote this message. By taking this holistic approach to introducing middle and high schoolers towards STEM fields, Shaifer ensures that the benefits of his presentations are long-lasting and his audience has the tools to turn his words into actions. Likewise, when giving your own speaking engagements to students and teachers in lower education, focus on giving your audience a game plan as well as your message.
To get started, the following tools are easy and regularly-updated ways to find elementary and middle schools in the U.S.
For more tips related to speaking in lower education, check out our guide: "How Do I Become A Public Speaker In Schools?".
College & University Gigs
Last but not least in the world of education are speaking engagements at colleges and universities. In the past, we've broken down the benefits of speaking for college students and faculty, most of which are similar to those for speaking in lower education. In short, just as you can inspire, motivate, and set up younger students for success, so can you also support adult students through the tail end of their education.
That said, there are two reasons that college speaking engagements are generally more attractive for speakers than those in elementary, middle and high schools. The first reason is purely budgetary. Especially in the United States, colleges and universities tend to be managed similarly to businesses. Students pay to attend, tuition pays for faculty, and any profits go back into bettering the school. This means that, compared to lower education institutions, they tend to have more income and larger budgets for speakers. The other reason is the greater range of opportunities. Unlike schools for children and young adults, colleges and universities stay connected to their students after they leave, opening the door for you to speak not just to students but also faculty, alumni, university executives, and other members of the higher education ecosystem.
Depending on the group you're focused on, it may be more or less difficult to find speaking engagements. That's why, in one of our past guides, we broke down all of our top tips and tools for each segment of the high education speaking market. Below are a few of the most recommended, just to get you started.
Corporate Speaking Engagements
Besides educational speaking engagements, one area of the speaking industry that never stops growing is the world of corporate opportunities. Of the areas mentioned in this guide, corporate speaking is by far the most lucrative, due primarily to the capitalist nature of corporations. It's also easily expanded into long-term contracts or larger deals, such as consulting or product sales. In other words, more money coming in their doors means more they can spend on your, your products, or your add-on services.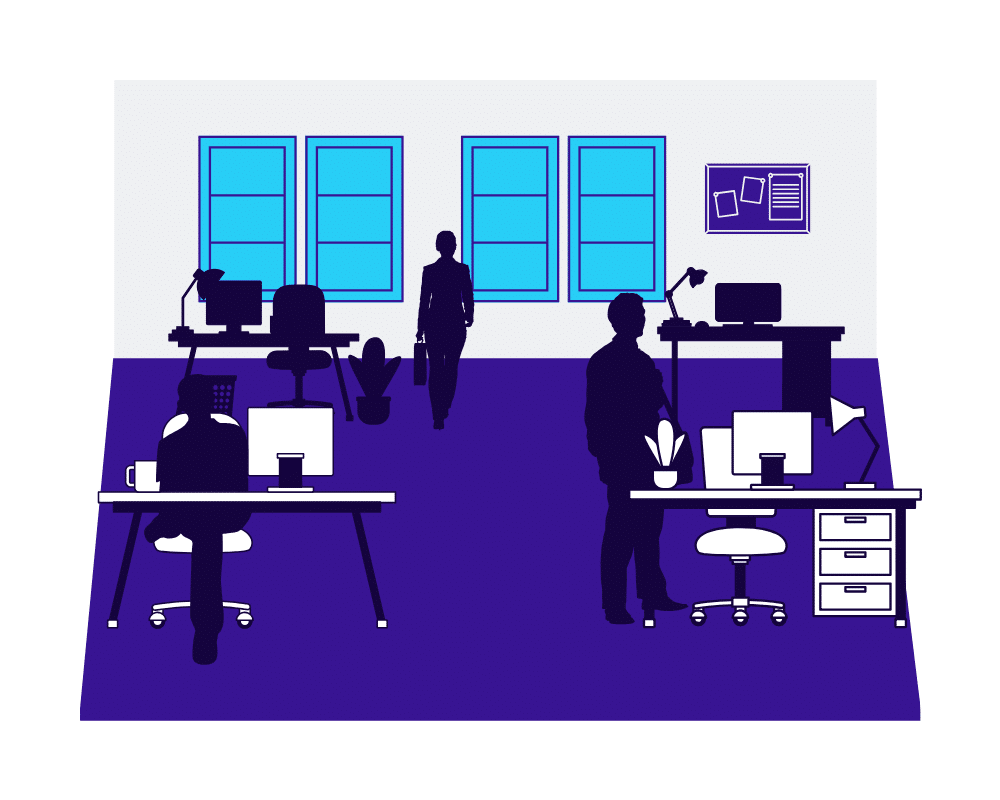 Another selling point of corporate speaking engagements is the sheer number and variety of corporate establishments. In the U.S. alone, there are more than 20 million registered businesses. There are also tens of millions of people working for them, all of which represent opportunities for you to connect with employees and executives and show how you can be of service. Additionally, according to the U.S. Bureau of Labor Statistics, there are more than 40 industries identified in the American economy alone. That means, even if you narrow down your focus to a single industry, you still have thousands of businesses at your fingertips for future speaking engagements.
Sadly, there is a downside to the number of corporations out there: a lack of usable lists. Unlike in education, you won't easily find lists that allow you to search for corporate opportunities by region, size, or age, and the lists that are available are often outdated and over-used. Because of these challenges, it can be difficult to find speaking gigs specific to your focus industry, area of expertise, or location. Fortunately, with the help of speaker and sales guru Sam Richter, we developed a tool that makes finding speaking engagements a breeze, no matter what your criteria. We'll talk more about it shortly, so stay tuned! 👇
Governmental Speaking Engagements
But before we get into tools, the next option for finding speaking engagements is through your local, regional, and federal government. Compared to speaking for schools or corporate business, speaking for government agencies is generally much less flexible. This is true not only in terms of price (i.e. haggling has a very slim chance of working here) but also in terms of security. After all, if you want to speak for an agency that also manages sensitive information, you don't just have to prove the value of your material. You also have to prove your compliance with the law and with the policies of the agency you're selling to.
Personally, I learned many of these insights for the first time at the National Speakers Association's 2020 Winter Conference. There, leadership and behavioral analysis speaker Irvine Nugent shared his experience speaking for the National Security Agency with me, mentioning the required chaperones in and out of the main building. Needless to say, although attendees at the NSA event gained many of the same insights as Nugent's non-governmental clients, the steps to booking and conducting the event were quite different. In your own business, if you are interested in speaking for governmental agencies yourself, keep these prerequisites in mind.
For more information about finding governmental speaking engagements, check out the following resources below. Then, just start reaching out! ✌
Pro Tip: The gig-finding tool we mentioned in the last section also works great for finding governmental speaking engagements. I'll go into more detail in just a few more sections!
Non-Profit Speaking Engagements
Moving on, the next segment of speaking engagements is non-profit events. These take place in a variety of industries and areas and aren't necessarily specific to a certain age group. Conversely, they can also function as a part of your focus industry, making them tailored to a specific audience. As a result, unlike the other areas we've covered, non-profit events can be a great opportunity to show the flexibility of your programs, message, and speaking skills. There's also the obvious added benefit of using your skills for the greater good. What's not to love about that, right?
Admittedly, there is one not-so-awesome part of speaking for non-profit events: the paycheck. To put it simply, if corporate events were on one end of the "speaking engagements payout" spectrum, charity events would be on the opposite end. Although, in some cases, they can be paid, many are made possible entirely by donors or volunteers with no thought of making money for themselves.
Ultimately, speaking for a non-profit event is just like giving to a charity in the first place. If you can afford it, go for it! You'll get to give back to a cause you care about while also gaining practice and exposure. On the other hand, if you're a new speaking business owner and need money to stay afloat, no worries! Focus on building your sales process and client list, and, in time, the monetary flexibility will come.
To find a charity in your area or supporting a cause you're passionate about, visit the charity finding tools below.
Speaking Engagements Within the Speaking Industry
Finally, the fourth place to find speaking engagements – and the last we'll cover here – is the speaking industry itself. Every year, speakers organizations around the world host events geared towards bettering the industry. From sales tactics to speaking techniques, these events are designed to provide high-quality information that's specific to speakers. That way, you can be sure you're getting credible information that's relevant to your needs and concerns as a speaking business owner.
Worldwide, the largest conferences and events are hosted by the Global Speakers Federation. Although it's based in the U.S, the GSF currently includes 16 individual speaker associations representing 17 countries around the globe. These include the National Speakers Association (NSA) in the United States, the Canadian Association of Professional Speakers (CAPS) in Canada, and the Professional Speaking Association (PSA) in the United Kingdom.
In addition to the GSF, you can also find speaking engagements at smaller speaker groups local to you or specific to your message or niche. Two examples in the U.S. include the Women Speakers Association and the Black Speakers Network. Smaller speaker groups like these are not only opportunities for you to gain quality insights and information from other speakers. They're also places where you can find support from speakers that have faced the same challenges you're facing now, helping you find more speaking engagements in the long run and maintain your sanity in the meantime.
Ultimately, depending on your focus industry and your speaking experience, there are endless places you'll find opportunities as a professional speaker. These are just a few of the tried-and-true sources to get you started, but remember, the key to finding more speaking engagements is to drive with data. Look at the industries, companies, and groups that are currently booking you. Then focus on those. 👍
Our Favorite Tool for Finding Speaking Engagements
To wrap things up, now that we've talked about where to find speaking engagements, let's talk tools. Overall, there really aren't a lot of options out there, when it comes to lead sources for professional speakers. There are lists of associations, but those can be overused. There are lead generators, such as SalesGenie or D & B Hoovers, but those tend to contain outdated contact info. They can also be incredibly expensive.
Luckily, in working with speakers, we on the SpeakerFlow team have a few lead sources we know are worth considering. Our personal favorite of these is the SpeakerFlow Intel Engine. Previously, when I mentioned the tool that we developed for finding gigs, this was the one I was talking about.
To be brief, the Intel Engine functions as a Google Search overlay. In other words, it allows you to conduct complex searches over 100% of Google in seconds. Looking for schools in your area? It can find those. How about Fortune 500 companies? It can find those, too. Plus, it's designed to be simple, so you can spend less time searching for gigs and more time closing them.
Additionally, we keep it updated as the speaking industry changes, such as the recent shift towards virtual events. That way, you won't ever have to worry that you'll miss a possible opportunity because the industry's needs shifted.

To learn more about the Intel Engine and to see it in action yourself, check out our demo video. We also offer free, personalized demos! So, if you want to make sure it fits your speaking business or have questions, we're here to help. 😊